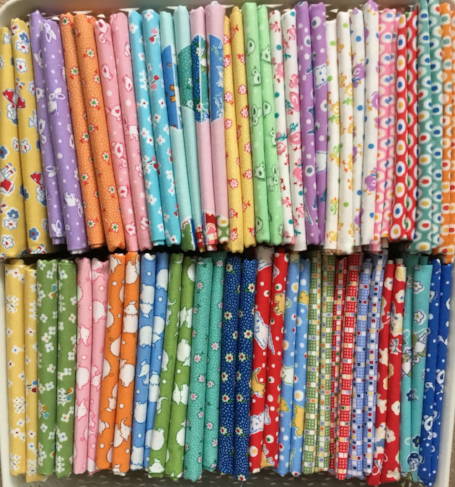 Patchwork Dog with Toy Chest 2 Fabrics
Our fabulous selection of 1930's vintage mini prints.
Heres how to make this super easy Patchwork Dog, perfect pattern for beginners.
you will need
11 Strips 2.5 inch fabric
Ribbon
Eyes ( use Safety Eyes if its for a child or to be used as a toy)
Black felt Toy Filling
Cut
84 x 2.5 inch square from the assorted strips
Use a 1/4 inch seam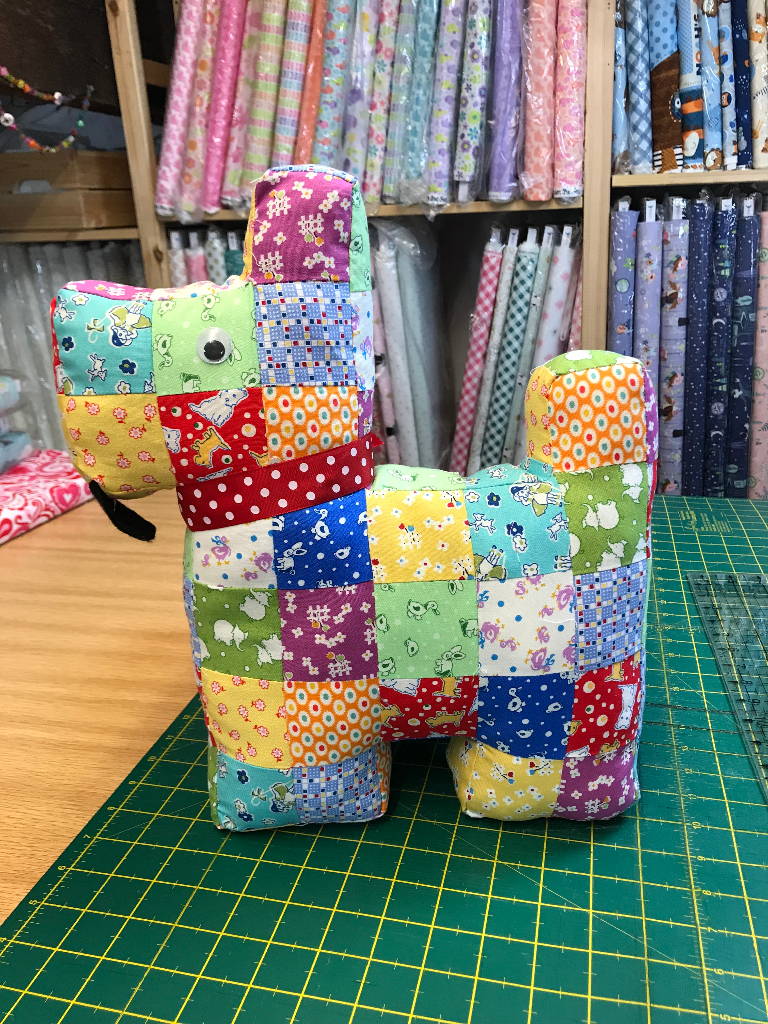 Arrange the squares in to 2 dog shapes, as shown making sure you do a reverse image, sew together the squares rows or columns, iron and then sew these together taking care where the are placed. Iron over the dog shapes.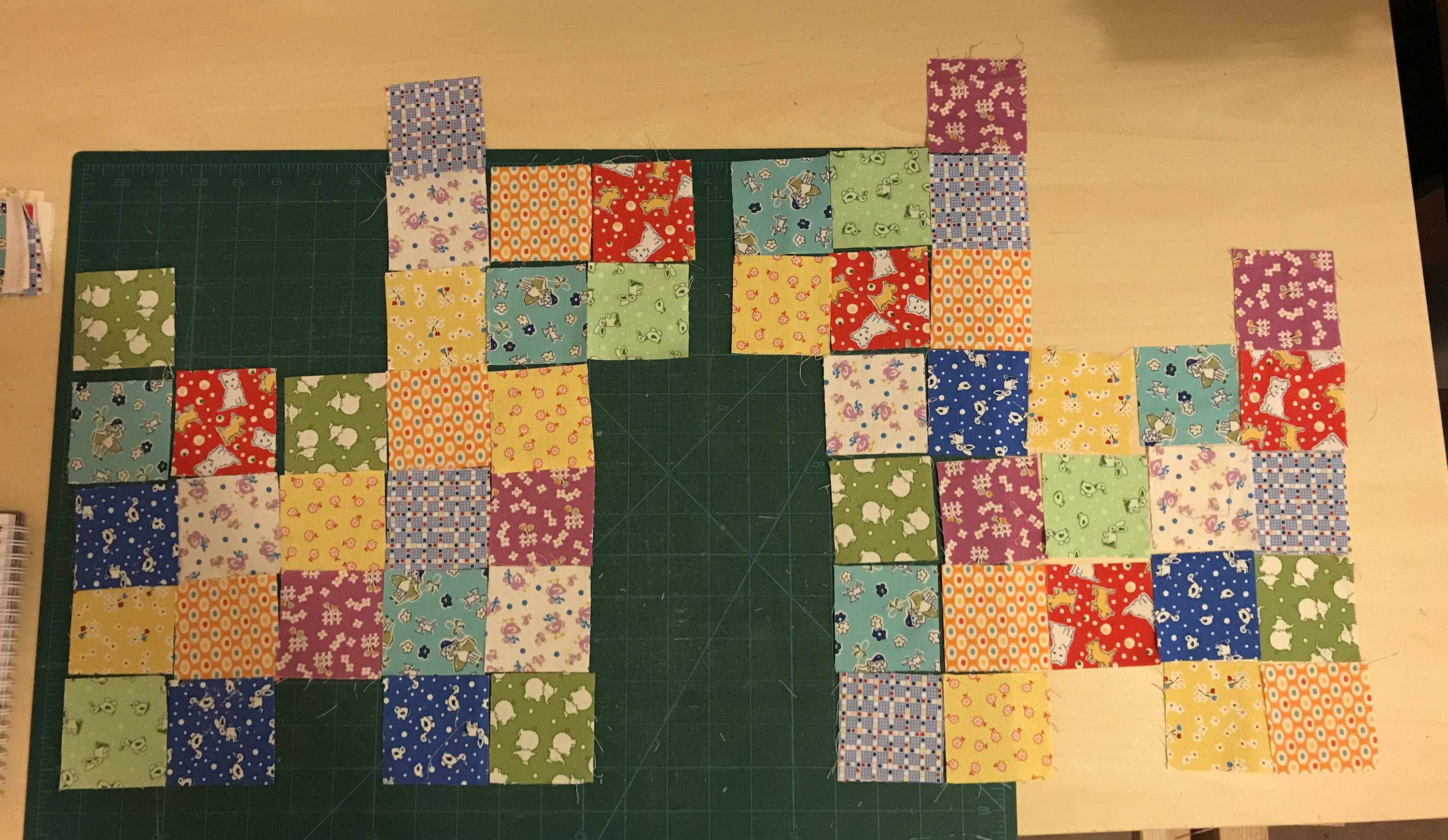 Cut the piece of black felt in a tongue shape, Take 2 squares and sew the tongue shape in-between
Sew together the remaining squares in one long strip.
Start to pin the strip right sides together, begin with the tongue piece so that it sticks out at the bottom of the dogs face.
Sew the long strip in place taking care where the shape starts to form, ie legs, face, ear, tail.
Repeat with other side of the dog leaving a gap to allow you to stuff with toy filling, ensure all corners are pushed out and filled. Stitch opening shut, and attach the ribbon, your Patchwork Dog is done, now just give him a name!