This is a free pattern from the "Very Purple Person"
---
Lets face it, we all probably have more bags than we need, but will it stop us from making more? Never!
This lovely reversable pattern from the "Very Purple Person" (link below) is absolutely perfect for all the erands I make on a day to day basis.
Now we are paying 5p per plastic bag in pretty much all shops, this is a great little project to make sure you're saving a few extra pennies every time you shop, and it's reusable too which is great for the environment.
One of these rolled up inside your main handbag will mean that you wont have to have the dreaded plastic bag drawer at home either, you know the one thats constantly over flowing, but you always somehow manage to forget exists before you go shopping!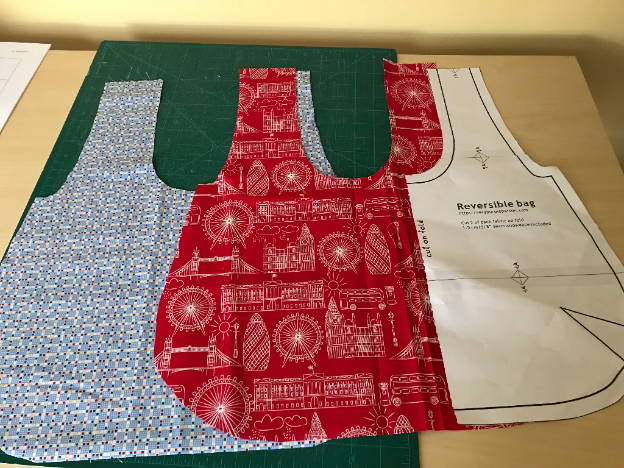 Once you have made one of these you will definitely be making more, they are so quick to make and not only great for shopping, but now the weather is picking up, taking to the beach or for a picnic.
I used the red London fabric for the outer fabric and Riley Blakes Toy Chest for the lining. I made it with shorter straps just so that it would fit perfectly on a half metre piece of fabric. But you can make the straps longer. The fact it is reversable is great too, because it will match more than one outfit and only take up half the space!
So, I think it's probably about time I explained how to make one now:
Cut two on the fold from both the lining and the outer fabric, marking where the darts are, and sew these in first.
With the right sides together sew all around the base but leave a turning gap in the lining fabric. Place the outer bag inside the lining again with right sides together and finish sewing all around the handles and top of the bag.
Turn right side out and you can then top stitch around the handles and bag opening.
For the full tutorial and template access here http://verypurpleperson.com/2010/04/making-reversible-bag/
A slightly heavier weight fabric like this London print is always going to be more hard wearing for the outside.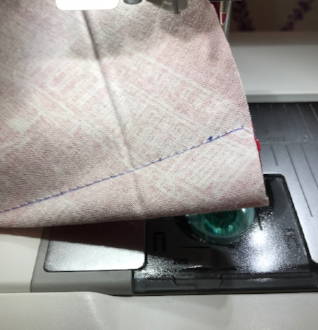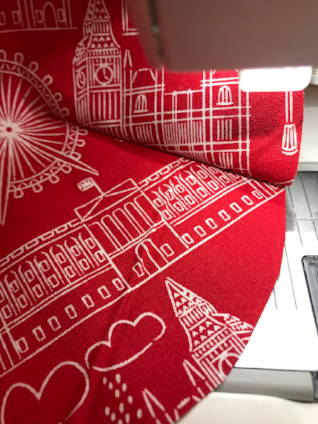 ---
Turn your bag right side out through the gap in the lining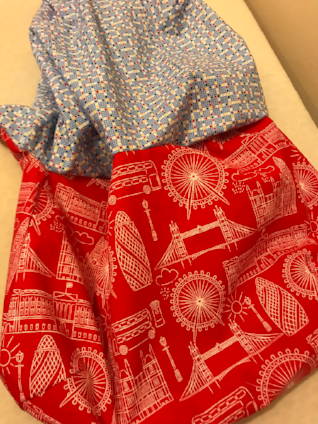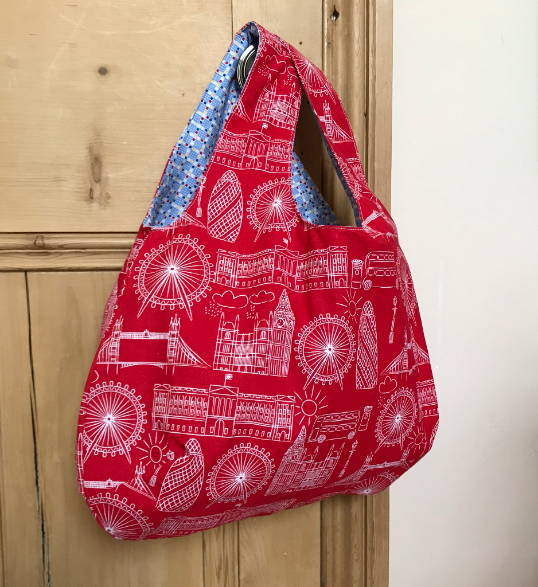 Your Reversible Bag is all finished, ready for a much needed shopping trip!